I decided today that I needed to look up some recipes to use a few of the veggies that I don't usually buy for myself--such as cabbage and eggplant.
Here is what I found:
http://www.tasteofhome.com/Recipes/Classic-Cabbage-Rolls
I think I'll simplify the sauce, since my grandmother's recipe only calls for tomato sauce, and I've never thought they were bland (well...as an adult anyway).
Update: I made them using a different recipe and they turned out tasty! Find the recipe I used
here
.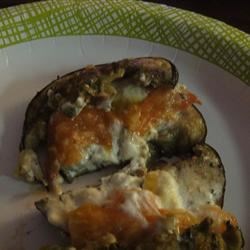 http://allrecipes.com/recipe/grilled-eggplant-tomato-and-goat-cheese/detail.aspx
I have fresh basil from Bountiful Baskets as well, so I'll add that, like some of the commenters suggested, and I'm not going to make a sandwich. I'll just grill the pieces of eggplant with our steak tonight and then broil them to melt the cheese.
Also--determined to take a better picture of it. The one on AllRecipes is dark and not very appetizing-looking.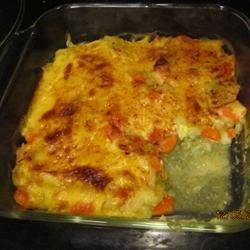 http://allrecipes.com/recipe/cabbage-carrot-casserole/detail.aspx

The cabbage rolls won't use up the huge head of cabbage I got, so I'm going to halve this recipe and try it out. Looks flavorful and relatively healthy and uses a

lot

of cabbage!

I'm also going to make my very own fajitas recipe to use up the

three

red peppers I got. I'll post that soon.

I'll update after I make them and let you know how it goes (and add pictures!).

I got a Bountiful Baskets last week and have been totally overwhelmed with the produce. It doesn't help that I swamped myself with last-minute Valentines Day stuff and often didn't have time to make a big meal at the end of the day.